I was done with winter. Just wanted it to be over.
Then the snow started falling, and I couldn't resist heading out for one last (I hope!) snow ride:
A snow-covered sign at Lone Elm Park.
Looks like a winter wonderland at Lone Elm Park.
Poor little daffodils weren't expecting this!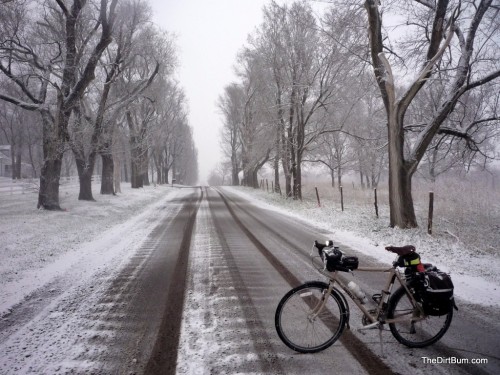 As the snow began sticking to the roads, the washboarded gravel road really stood out. It's not much fun if you happen to find yourself bouncing over that.
I was all smiles, riding though falling snow one last time this season.