It's time to swap out the Maxxis Raze tires on my Nashbar Gravel Bike. The tires came with the used wheelset I purchased last year. No telling how many miles they had on them before I got them, but I've put about 1900 miles on the set.
I've been impressed with the tires from the start. They're pretty light, very supply, ride nicely, roll well, and have been remarkably flat-resistant (I can only think of a few flats). Their only downside is that, while labeled as 35mm tires, they measure out as about 32mm (on 15mm internal width rims). Perhaps that's why Maxxis specs the current iteration as 33-622.
By now, the rear tire is pretty well worn slick:
While the front tire still has some tread left: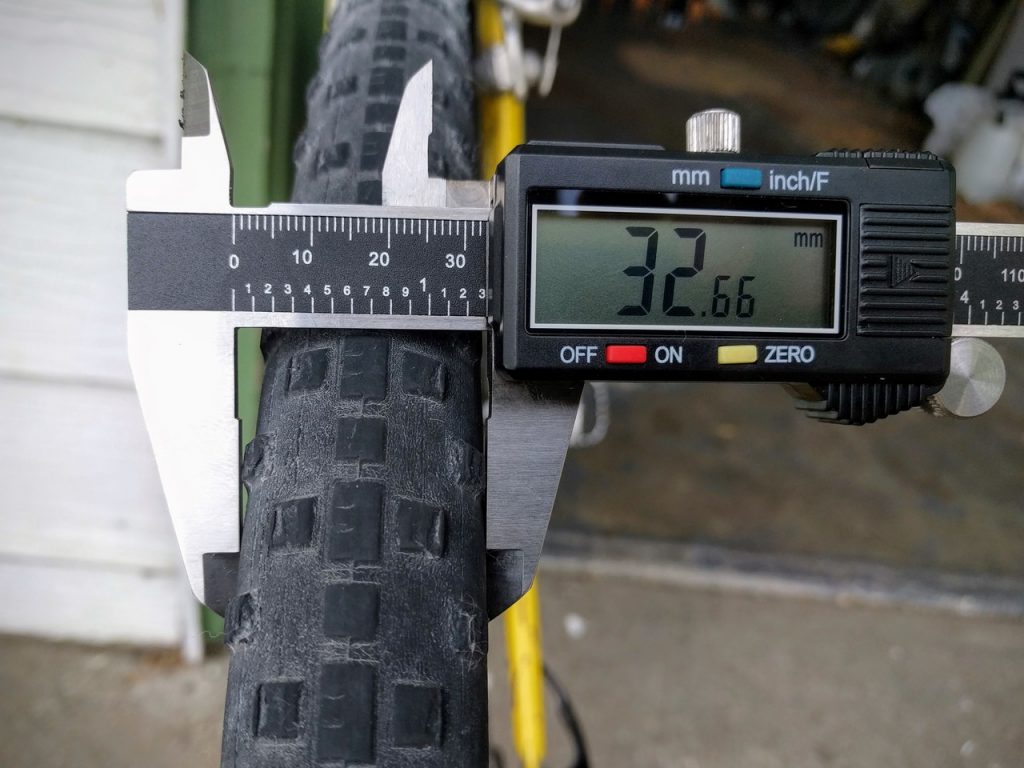 I could swap them front-to-rear, and perhaps get a few more miles out of them, but I think I'll just go ahead and mount up some new rubber, and keep the old Raze as a spare tire.
New tires will be Continental Cyclocross Speed in a 35-622 size. I've been running the very similar Continental Speed Ride (42-622) on the Amok, and have been quite happy with them, so hopefully I'll like the new tires as well. The Raze was spec'd at 355 grams, while the Conti measures at 365 grams, so the two are pretty comparable in terms of weight.