With a northerly wind, I mapped out a route into an area that was almost totally new to me. I parked in Pomona, KS and road north on gravel, finding some MMRs along the way. Tried to hook up with the Landon Nature Trail, but never did manage to find it. Oh well, the weather was mild, and the scenery, on the eastern edge of the Flint Hills, was outstanding. Just different enough from my home roads to be really interesting and fun.
Lickskillet Schoolhouse near Overbrook, KS, built in 1905. What a cool name for a school!
Overbrook, KS mural: "Don't Overlook Overbrook". The Long Haul Trucker just seems to fit right into that scene, doesn't it?
A gravel road just south of Overbrook, KS. Nice and rugged.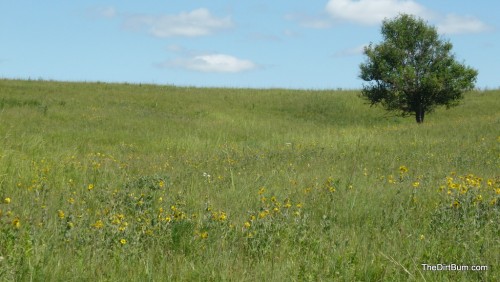 A prairie hillside near Overbrook, KS. Wow, I love this picture!