This was actually my first self-supported bike camping experience. I've done bike-camping trips before (Katy Trail & Biking Across Kansas), but never carrying my own gear.
I own both a trailer (the Nashbar knockoff of the famous BOB trailer) and panniers (Nashbar again), but I went with the trailer for this trip. I rode with a group that met up in Olathe, then rode together to Hillsdale Lake State Park, where we camped overnight in tents, then packed 'em up and rode back the next day. A nice little overnighter: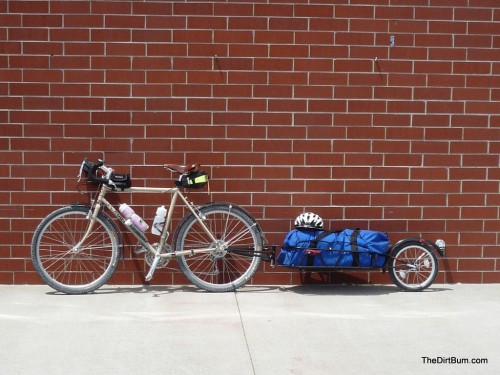 More info: KC Bike Commuting, commuterDude, Jason Brown
Thanks Noah for putting this ride together!