Although I live only a few miles from Olathe's Lone Elm Park, I'd never ridden there. I'd driven through the park, and new about the softball and soccer fields, as well as the handsome picnic shelter. I also knew there were some walking trails there. But I didn't realize they were quite as extensive as they are.
The park's web site lists it as 0.7 miles, but it certainly feels like more. That may cover the gravel portion of the trail, but there is another section of trails mown through the remnant prairie, and this easily doubles the distance, if not more.
It's still not a huge trail system, but it's certainly more than I expected. Nor is it a particularly tough trail, though there are a few dips and rises, and the trail through the grass is slow going. It's definitely not a mountain bike trail. But it's fun.
And judging by the condition of the trails, not many people know about them. I saw very little evidence that anyone had biked or even walked there recently.
The park is built on land that was once called The Lone Elm Campground, one of the most famous frontier trail campsites and rendezvous points. In the almost four decades of its use starting in 1821, thousands of Santa Fe traders, Oregon and California emigrants, mountain men, missionaries, soldiers and '49ers passed through or camped at Lone Elm.
Here are some photos from my little jaunt: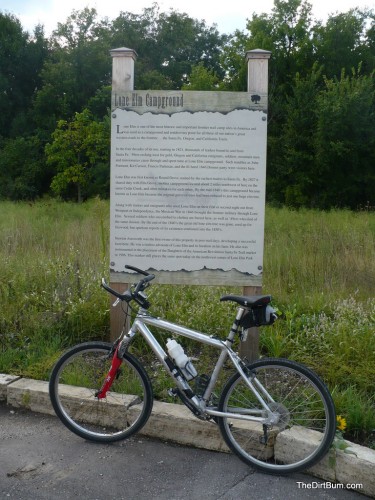 Informational sign at Lone Elm Park
Picnic shelter at Lone Elm Park
The Sante Fe Trail, Oregon Trail, and California Trail came through Lone Elm Park.
Oxen and Wagon at Lone Elm Park
The gravel trail at Lone Elm Park
A bridge at Lone Elm Park
One of the grass trails at Lone Elm Park
Spider at Lone Elm Park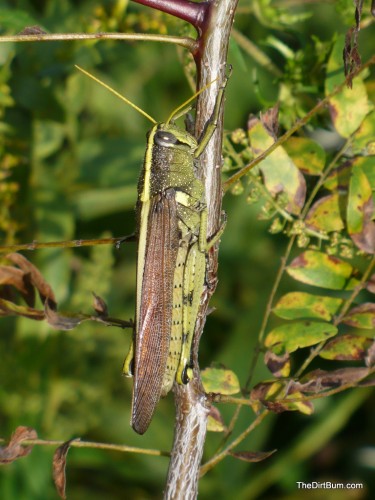 Grasshopper at Lone Elm Park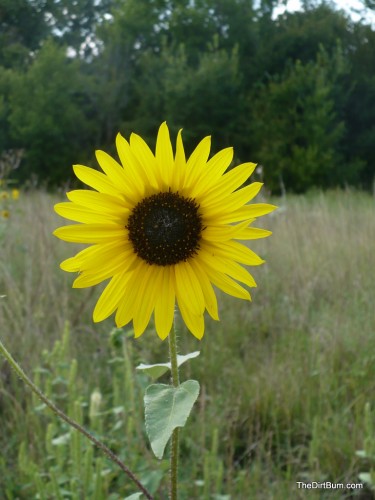 Sunflower at Lone Elm Park