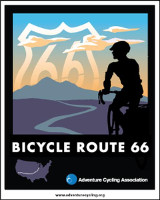 I'm preparing to head out for a little bike tour. Four of us are planning to ride Amtrak from Kansas City to Chicago, then ride the first third of the Adventure Cycling Bicycle Route 66 back south through Illinois and Missouri, to Joplin. It'll be about 700 miles, perhaps a bit more if I bike home from Joplin.
I'm planning to ride my Retrospec Amok bike. I debated between that and my Surly Long Haul Trucker. Given that the LHT is an actual touring bike, and the Amok is a cyclocross bike rigged up in touring mode, the decision should have been obvious. But somehow, the Amok is simply more pleasurable to ride. It certainly served me well on the 1000-mile tour I did on it in 2015.
Compared to my 2015 tour, I've made a few gear changes:
Most of my other gear is the same — Alps Mystique 1.5 tent, REI Travel Sack sleeping bag, Topeak Road Morph pump, soft-sided cooler, the normal assortment of clothing. I'll not be carrying a stove, trusting instead to on-the-road provisions.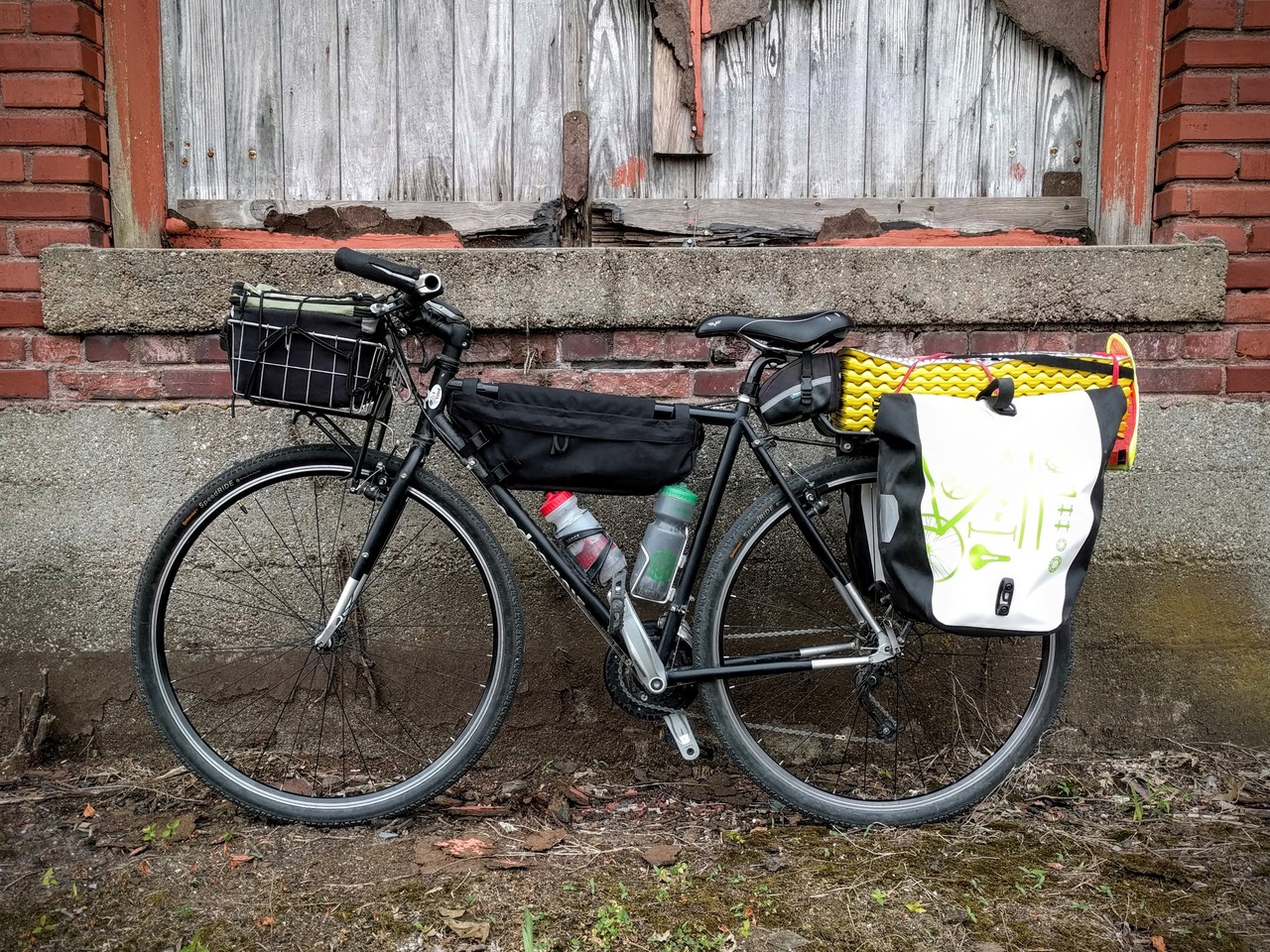 One of the things I'm excited about with this trip is riding Amtrak. I've never gone on a train trip before, and I'm very interested to see how well their roll-on bike service works.
It's been a bit of a challenge to arrange all the gear for the Amtrak journey. I wanted to avoid checking any bags, and just use my allotment of carry-on bags: Amtrak permits two "carry-on bags" and two "personal items" onboard. So I'm using my two panniers as the carry-on bags, and my front bag as a personal item. The Amtrak rules about bike bags are a little fuzzy — some places it says that all bags must be removed from the bike, while other places say that only large bags must be removed — so I'm not sure if I'll need to remove the frame and seat bags, but I'll do so if necessary, and use them together as my second personal item.
As for Route 66 itself, I'm ambivalent. The "Mother Road" doesn't really mean anything to me personally, but it should be a decent route. It'll be my first time on an Adventure Cycling route, so that should be interesting. I purchased the GPS data, while my touring partners have the paper maps, so we should be covered.