I've been remiss in my posting, so here are some photos from rides in the last couple months:
Ripening wheat.
These strange-looking plants are wild onions.
And this is a wild onion a month or so later, ripe.
The wild onion breaks apart into small cloves, rather good, though they have a sharper taste than garden onions.
Bull thistle. These are really beautiful to look at, though you don't want to touch them.
The butterflies (and a large beetle) are going crazy for this milkweed.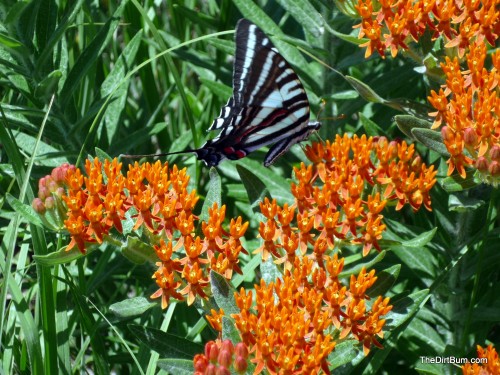 This is a Zebra Butterfly, and the plant is actually called a "Butterfly Milkweed".
Got a chance to go camping in early June, and this was my wild-camping campsite, near a small pond on public land near La Cygne Lake.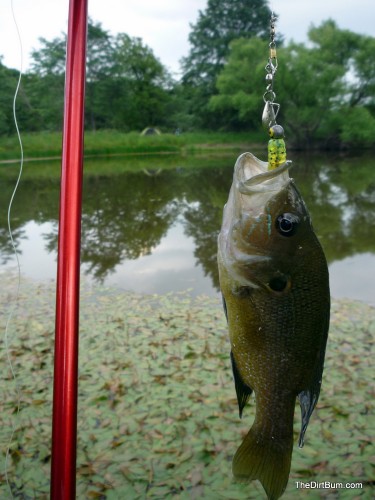 I was hoping that the pond would hold some nice bass, but all I managed to catch were a dozen or so of these small Sunfish.
I find this very strange, but I'm told that this is how some folks show off their big catch, by hangign the head from a fencepost. Macabre.
This is one of the stranger things I've stumbled across while on the bike. These bees were in the middle of the road, swarming over a honeycomb. I don't know whether they had fallen out of a tree, or fallen off a truck transporting hives, or what. Luckily, they weren't interested in me. Poor things didn't know what to do, and probably didn't survive long (the comb in front of my bike had been smashed by passing traffic).
Some of the gravel roads in my area are becoming severely washboarded, making them very unpleasant to ride. Most have a smooth spot somewhere, but it's constantly shifting. For the roads with no smooth spot, you just have to suffer. The ride's a b-b-bit b-b-bumpy.
This is Missouri's state bird, the Bluebird, after meeting an ignominious end on Route 13 near Lexington.
This is the courthouse in Lexington, my hometown. Note the cannonball embedded in the left-most column, a relic of the Battle of Lexington during the Civil War.
It was a little strange riding around the town. It's a place I'm very familiar with, but only from a car. It's a different perspective from a bicycle.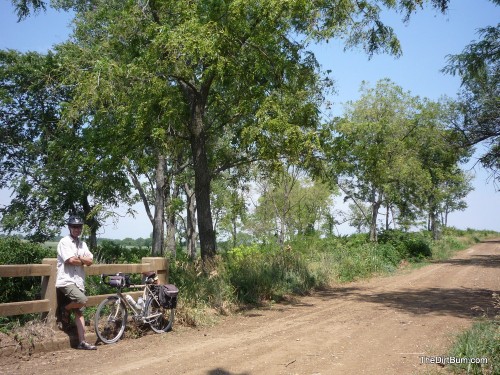 Taking a break on a hot (100+°F) day on a dirt road near Hillsdale Lake.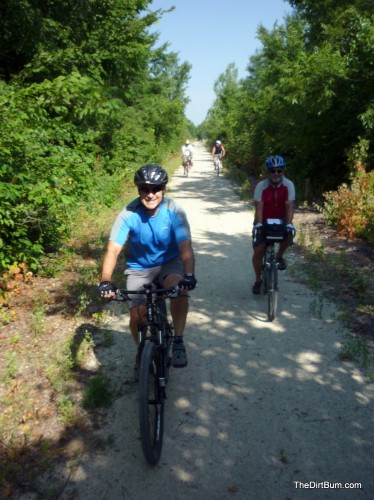 This was another hot ride, this time with friends on the Flint Hills Nature Trail near Rantoul, KS.
Keeping cool on a hot day…
Some of the sunsets have been spectacular!
The truth hurts.
Thanks for reading!