Lots of riding this fall, but very few "big" rides to write about. Quite a few "utility" miles, not quite as many "recreational" miles.
Still, I took the time to capture a few moments:
This is me on the brand new Lone Elm Interchange bridge, just a few miles from my house, on a night ride in late August.
At the Miami County Courthouse in Paola, KS. This was built in 1898 and is one of 13 Kansas courthouses designed by renowned architect George P. Washburn.
This was taken in late September on a local country road. The cool temperatures left no doubt that summer was gone, but the brief patches of sunlight sure felt nice.
This is the "Town of Kansas Bridge" at the site of the original settlement of Kansas City, Missouri. This bridge links the Riverfront Heritage Trail (below the bridge) to the River Market area via stairs and an elevator. Beautiful structure.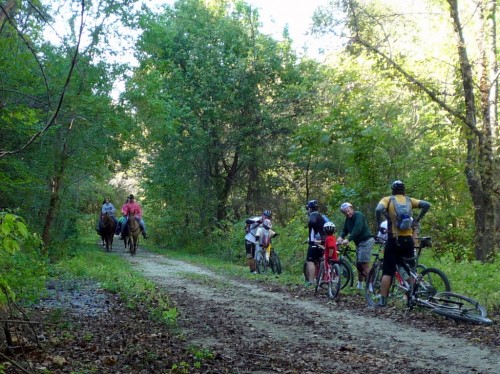 An early October ride on the Flint Hills Nature Trail with members of the Miami County Velo Cycling Club. We met some equestrians along the trail, so got off the bikes and stepped aside to avoid spooking the horses.
At the Douglas County State Fishing Lake near Baldwin City, KS. This is always a scenic spot for a photo.
By October 10th, the sugar maples had turned a brilliant orange-red color at the tree farm near our house. (Note the panniers bulging with groceries!)
This is Queens Road in Linn County, KS near the Marais des Cygnes National Wildlife Refuge. This road runs along the bluffs and the hills were alive with color on this mid-October afternoon.
Ugh. This is one of the gravel roads nearest my house, and a frequent starting point for my local rides. With road construction on the nearby highway, this gravel road was used as a shortcut and bypass, turning a quiet road into an unpleasant experience. With dry weather, the dust was terrible, and the road was severely washboarded. Worse, the traffic was pretty relentless.
I hate to make judgements, but going this fast on a gravel road is dangerous, and throwing rocks and dust on an unprotected cyclist is downright rude and selfish. Jerks.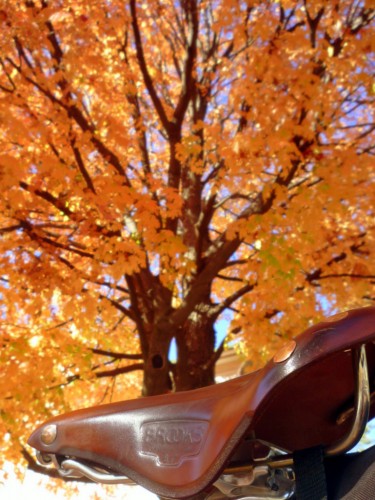 The classic colors of autumn and a Brooks saddle…
A dragonfly towards the end of its life…
For weeks these trees had been bright fiery halls; now the ground was a carpet of smoldering embers.
This photo is me at one of the stone shelters near Gardner Lake.
This has got to be one of my favorite pictures of the year. It was early November on a ride in Miami County, and I was just riding along and came to this surreal scene: some kind of tumbleweed was blowing off this field and drifting alongside the road. Super light and fluffy, it was like walking through a cloud. It was awesome.
Turns out it is called Witchgrass. I've seen it before, but never in such quantity. This was the only spot in a 50+ mile ride where I noticed it.
Playing in the stuff, I felt like a little kid. It was definitely a joyful moment.
No, that's not a fat squirrel — that's a woodchuck! He would soon be headed underground to hibernate away the winter.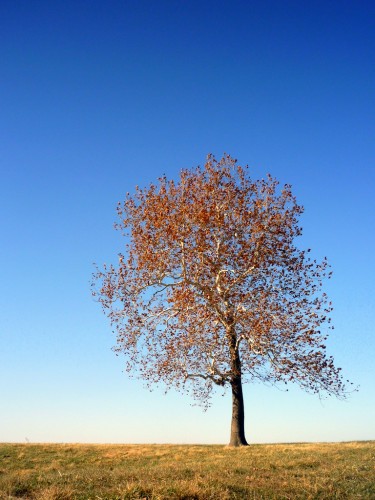 For some reason, I like this image. Especially on days when it's not so pleasant to ride, it's nice to think about sunshine, blue skies, and cottonwood leaves rustling in the breeze.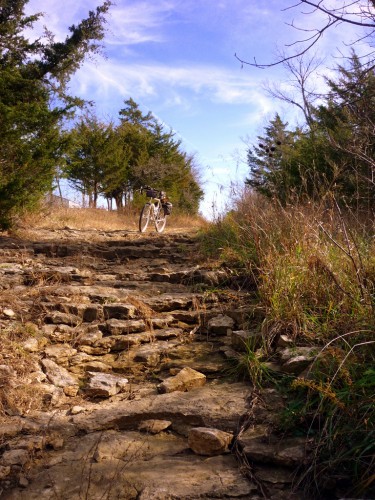 I have a knack for finding the wildest roads … this is 375th Street near Osawatomie, KS.
It was fun to be able to ride a bicycle to the DMV to renew my driver's licence. Somehow, they didn't think to include bike racks at this facility.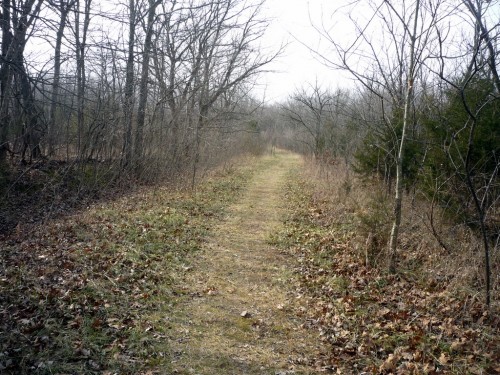 In mid-December I got a chance to explore some (new to me) trails on the northwest side of Hillsdale Lake. They're not nearly as torn up by horses as the main trails near the dam – pretty nice actually. This segment, believe it or not, used to be a gravel road, before it was cut off when the lake was built ~30 years ago. Doesn't take long for nature to take it back.
This photo was taken in late December on a sort of drizzly day, also at Hillsdale Lake. It was nice to be able to ride on my birthday for once! Often it's really cold or snowy or icy, but not this year!