Wednesday I did a gravel ride from the Louisburg Cider Mill south through New Lancaster, nearly to La Cygne, and back through Somerset, for a total of a bit over 37 miles. I would have gone further, but I got a late start, and needed to get back to the cider mill before 6pm so I could buy some apples and cider (of course).
The following are a few pictures from the ride:
There are a lot of these just south of the cider mill — I think this is pretty big horse country.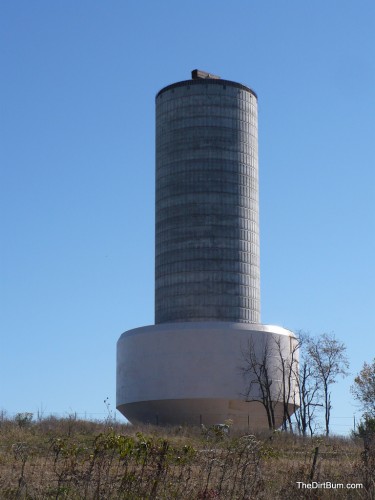 A strange object on the horizon — turned out to be a water tower under construction. Workers were welding on the bottom section, and when it's done a crane will lift it to the top of the tower.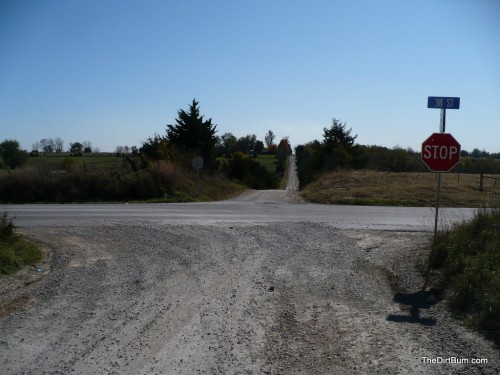 Yes, it's good old 311 Kickyerbutt Road.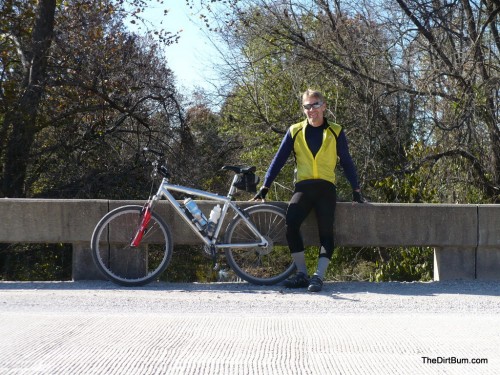 Taking a break on a bridge near New Lancaster, KS.
A feisty little milk snake.
The (minimum maintenance) road not taken…
A low-water creek crossing in lieu of a bridge; you don't see that too often around here.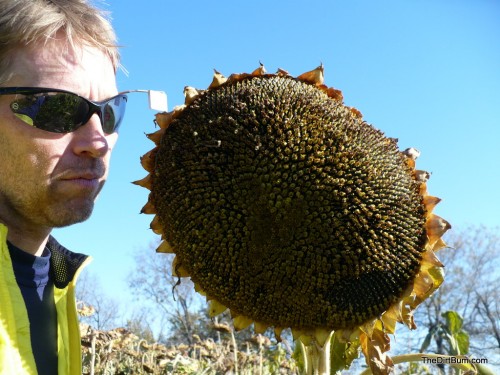 Wow, that's a big Sunflower head!
Indian Grass Prairie Restoration near Somerset, KS.
Late afternoon at the Louisburg Cider Mill.