I enjoyed my previous Franklin/Anderson County ride so much that I went back again the next weekend to explore some more. This time out wasn't quite as enjoyable. The wind was tougher, the temperature was higher, and the terrain was flatter and predominantly row crops. Kind of boring in places, actually. But I eventually managed to find some fun roads and cool things to see.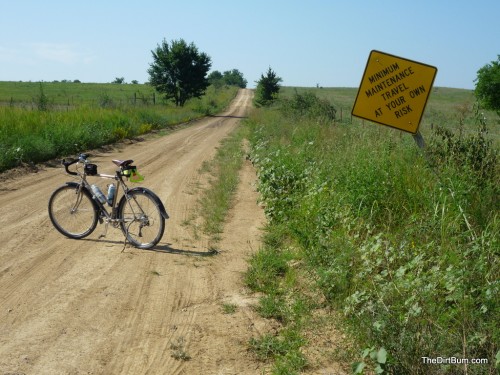 A minimum maintenance road in Franklin County, KS.
St. Patrick's Church in Emerald, KS. There's not really a town here, just the church and cemetery, but it's a beautiful structure, situated on a hill with great views in every direction. The town was founded in the 1850's by immigrants from Ireland (the Emerald Isle).
A dry creekbed in Anderson County, KS.
Pleasantview Cemetery in Anderson County, KS near Garnett.